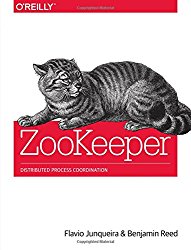 ZooKeeper is a component that facilitates building distributed applications. It is:
a distributed hierarchical key value store,
chooses C(onsistency) and A(availability) in the CAP theorem,
works best on read-dominated workloads (< 10% writes),
keeps content in the memory of each instance, and
expects the data stored on each node (key) to be small (maybe several KiB).
The data managed by ZooKeeper is presented in a file system like manner with directories and files whose names get separated by slashes (/). The difference to a file system is, that you can store information in the directories as well. Or seen differently: directories are files at the same time. Based on this simple abstraction, users of ZooKeeper can implement things like leader election in a cluster of software instances.