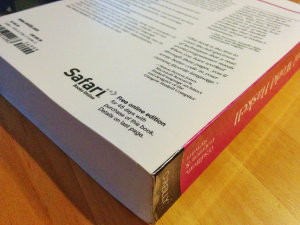 I like the books from O'Reilly. For many years I've seen the ad on the backside advertising Safari. Sure, I checked out what this is, but I wasn't really interested to have a digital copy for a limited amount of time. I already had the print version.
I love to read real books made of paper. I use highlighters and add notes, while reading. I make the book mine. And after finishing the book, I can place it on my bookshelf, to show the books I like to others. This doesn't work with my Tolino e-book reader. While I have this device, I still buy most books as a paper copy.
Some days ago, I heard of Safari again on a podcast. I thought, that at least I should check it out. It's not only O'Reilly books anymore and it includes videos and other podcasts as well. There is a free 10 days trial, so I did not have to invest more than some of my time.